How does car leasing work?
1. Choose your Smart Lease package
First, find your desired car. There's a great choice to browse, from hatches to SUVs and a range of popular brands. You can check the specs and read the reviews.
Next, select the term that suits you – 24, 36 or 48 months – and then select either 8,000, 10,000, 15,000 or 20,000 annual mileage limit. A range of colours is available, and you can confirm your choice when you speak with the agent.
At this stage it's worth looking at the FAQs.
Complete the simple enquiry form, and an agent will call you back, usually within an hour Monday to Friday between 9am to 5pm. They'll confirm the details, your address and help with any questions you have (don't forget the colour).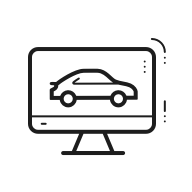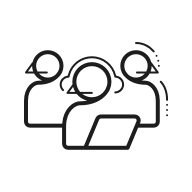 2. Confirm your selection
Having confirmed all the details with the agent, you'll receive an email with your vehicle selection, term, mileage and colour.
Check it carefully, then print, sign and return the order form.
3. We quickly do the checks
A credit check and eligibility check are done, and on approval your contract is sent to you for e-signature.  
After the 14-day cooling off period, your  chosen vehicle will be ordered.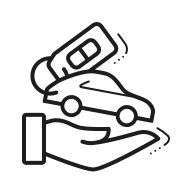 4. Drive away in your brand-new car
With Smart Lease, not only can you arrange your new car entirely from the comfort of your home, it also will be delivered to your door by one of our qualified handover specialists.
They will thoroughly show you around your Smart Lease car, talk you through its features and answer any questions you have before giving you the keys.
Once that's done, you're all set to drive your brand-new car.
If you ever need us, the Smart Lease team are available.
1. Review your mileage, term or drivers
If you're driving more or less miles than expected, or want to alter your term, with Smart Lease you can change either without any penalties. You can even add another named driver free of charge. 
The revised price is shown on your agreement, and the changes are applied from the day you request them, so there are no surprises.
Call 0344 472 1081 to change your driving preferences.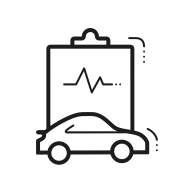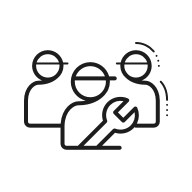 2. Servicing, maintenance and repairs
We'll let you know when your car is due for a service, an MOT or paying for a repair. You can then call the Driver Line on 0344 472 1081 and we'll book the car into an approved garage near you.
We can even collect the car from your home.
All you need to do is check the service book has been updated when the car is returned.
3. Breakdowns
Car troubles – even with a new car they can happen. As this product has been arranged for AA Members, we haven't included breakdown cover into the package.
If you do break down, rest assured help is at hand 24/7 by calling the AA breakdown service on 0800 887 766.
And if you travel outside of the UK, you'll just need to tell us and arrange for European breakdown cover to ensure you remain protected.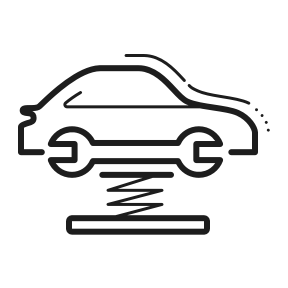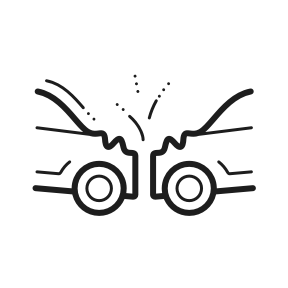 4. Accidents
With Smart Lease, the vehicle is protected by comprehensive insurance. This insurance will protect both the car and driver if an accident occurs. If you are at fault, it will also protect against any repair costs on the impacted vehicle. Please see further details on our FAQ page.
If you've had an accident, call the Driver Line on 0344 472 1081 as soon as possible and we'll arrange for your car to be collected if you can't drive. We'll also handle all claims on your behalf.
1. Prepare your car for collection
A few months before your term ends, check the exterior and interior of the car for damage. Use a camera to record any scratches or dents.
Nearer the collection date, have the car professionally cleaned and gather up your personal items.
Finally, on collection day make sure you have all the important paperwork and keys ready.
However, if you want to extend your term, get a quote to buy the car or arrange another lease, just give us a call on 0344 472 1081.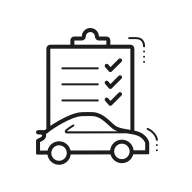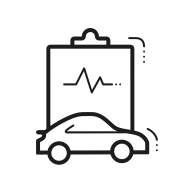 2. Get ready for the inspection
LeasePlan UK will arrange for the car to be inspected at a time and place that suits you.
The vehicle will be inspected using the British Vehicle Rental Leasing Association fair wear and tear guidelines.
Have a look at the guidelines before the inspection, and if you think there's excessive damage, call the Driver Line on 0344 472 1081.
3. Hand back the keys
Smart Lease gives you a generous end of contract damage waiver, which can reduce the likelihood that you'll need to pay any excess charges. That said, any issues found during the inspection will be discussed with you.
If there's any damage beyond what's deemed fair wear and tear, or if you've exceeded your mileage limit, a final invoice will be created.
The excess mileage charges are outlined on your agreement.
If you should have a concern regarding the inspection report or invoice amount, you can call us or raise a complaint and we'll look into it straight away.